TRAVEL GUIDE to THE NETHERLANDS 
This is
your ultimate travel guide to The Netherlands!
CAPITAL: AMSTERDAM
Before you think of The Netherlands, or Pays-Bas, in French, which literally means the lowest countries, you think of Amsterdam. When you think of Amsterdam, you think of Red Light District. Am I right? But The Netherlands is so much more than that.
It is a wonderland of museums, starting with Van-Gogh Museum in Amsterdam, or the well-known Anne Franck House, quirky hotels, instagramable spots at every corner and bridge, hipster coffee shops, and historical sites. The list can go on forever because the Netherlands is a country full of hidden gems of all kinds. There are plenty of other beautiful cities that should be explored, like Rotterdam, for instance.
What to expect when in The Netherlands?
Tour boat down Amsterdam's canals, the largest flower parade in the world in Zundert, surfing at Scheveningen Beach in Den Haag, an authentic cheese market in Woerden. One thing is for sure, you will enjoy your time in The Netherlands!
SAY HELLO IN THE NETHERLANDS
Hallo ("HAH low")= Hello – the formal way
Hoi ("hoy") = Hi – the informal way of greeting your friends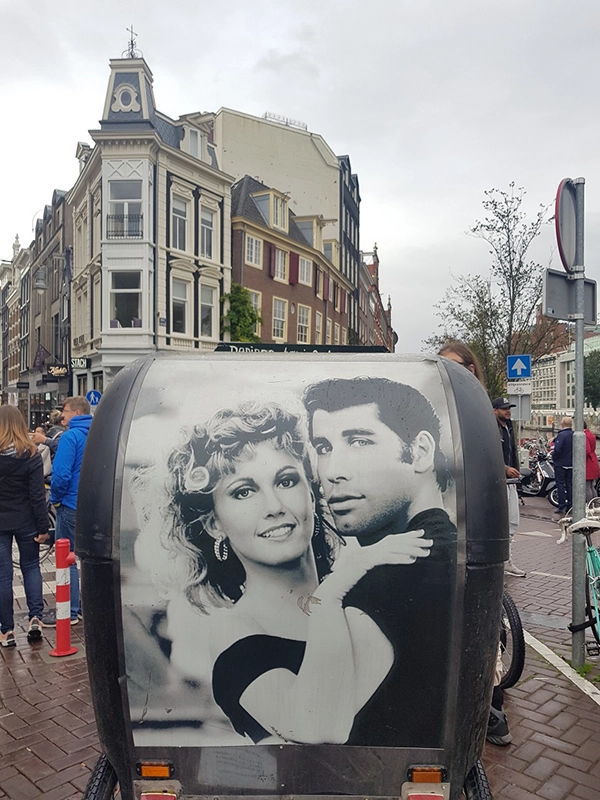 When in THE NETHERLANDS
YOUR TRAVEL GUIDE
European Union: The Netherlands is a member country of the EU since January 1, 1958. 
Language: The official language of the Netherlands is Dutch.
Currency: The Netherlands is one of the 19 state members that have EURO currency.
Card Payments and Cash Withdrawals:
You can pay with international credit cards everywhere, starting from 1€. Some restaurants might impose a minimum payment of 10€, and others might charge you some fee, especially if you are not from the European Union. You can split the bill on different cards.

ATM: they are easy to find everywhere in the country, you just look around you and you will find a Bank with an ATM.
Connexion: The Internet is at a very good speed, with 5G. Wi-Fi connection everywhere you go, free or on demand in some restaurants or hotels.
If you are from the EU, roaming is free of charge. You can call and connect to your mobile data as if you were in your country of origin without extra costs.
Railroads: You will have connections through the country and connecting other important cities in Europe, easily accessible. For instance, THALYS is a very good option, that connects France, Belgium, Germany, and Netherland. But quite expensive if you don't buy it in advance.
Plugs: Plugs are Type C and F. The standard voltage is 230V, and the standard frequency is 50Hz.
The peak season in the Netherlands is from April to August and mid-December to early January. If you go to the Netherlands for the tulips, they are blooming everywhere in springtime. During the summer, like all of Europe, Amsterdam is very crowded, and popular attractions like the Anne Frank House and the Van Gogh Museum have long waiting hours to enter. Also, the hotels are very difficult to find and very expensive, hence the increase in demand.
December comes with Christmas markets, ice skating, and different kinds of parades. From January to March, or from September to the end of November, the weather is cold, very very windy, everything is gray, and a lot of rain showers. I always go during this period, because is less crowded, and mostly because I've stayed for work in Amsterdam for 2 months in autumn.  
DON'T MISS OUT ON THIS
TRAVEL GUIDE to ICELAND  This is your ultimate travel guide to Iceland! CAPITAL: Reykjavik Iceland is the perfect destination to visit outside of peak season in Europe. Also, it is perfect for a first-time solo traveler or a family road […]