GETTING AROUND AS A SOLO FEMALE TRAVELER IN MEXICO
Going on a Solo Trip, especially as a female traveler can be overwhelming. I've been on so many Solo Travels that you would think I got used by now. But when I decided to book my longest solo trip ever, I had moments when I doubted I can do it. I am sure this happened to a lot of people before me, but when it happens to you it's completely different.
I booked my trip to Singapore at the same time as my trip to Bali. I was in a period of my life when I no longer knew which road to take. Since then, I am no longer afraid of going on a solo adventure. For sure, it's always better to go to safe destinations for solo travelers, but you will be surprised to know how safe Mexico is for tourists, especially Yucatan Peninsula.
HERE IS WHAT YOU CAN DO IF YOU TRAVEL SOLO FOR THE FIRST TIME TO YUCATAN – MEXICO:
You can rent a car

 from the arrival airport and you can choose to deliver it at the departure airport, in case you depart from another city. I recommend you rent from an internationally known Rent-a-Car agency, to be sure you are safe. I've heard a lot of stories when people arrived at Cancun airport and the rental company was either closed or they didn't have the selected car for them and they had to upgrade at their own costs.

Also, make sure to thoroughly inspect the vehicle and insurance/rental agreement before operating it. There is also limited parking in popular tourist areas like the Zona Hotelera in Cancun. Local police tend to pull over tourists, so always make sure you are abiding by all traffic laws.

Rent a scooter.

 For instance, if you need to go for a relatively short distance and spend the day there, a scooter is very easy to navigate through traffic and very practical. I even saw two girls on a scooter with a sidecar seat. I enjoyed the idea so much. And it will be much easier for parking, especially in Tulum.

Use public transport

 everywhere in Yucatan. Very cheap and practical.

In Cancun, you have the R1 & R2 busses that can connect the Hotel Zone, Boulevard Kukulcán (downtown), and Avenida Tulum. The buses run every five minutes and will take you back and forth between downtown and the Hotel Zone. A one-way fare costs 12 Pesos which is roughly 50 cents in USD/€. The buses do not accept foreign coins and make sure to carry Pesos on you, not bills, as it is difficult for them to break big bills. There are plenty of stations between Zona Hotelera and Downtown, but it will stop all along the way if you make a sign. The drivers are very accommodating and friendly. 

ADO buses are very popular in Mexico as they run between airports and popular tourist towns in Yucatan, but also between cities. You can book tickets online or you can buy them from ADO stations for destinations like Cancun, Tulum, Playa Del Carmen, and Chichén Itzá.

In Tulum, Collectivo is quite practical and cheap, 20 Pesos for residents and 30 Pesos for non-residents from Pueblo Tulum to Zona Hotelera. The bike rentals will tell you that Collectivo doesn't take tourists, only locals working in zona hotelera but it is not true. For the entire week I stayed in Tulum I used only Collectivo and had no problems.

Rent a bike 

and ride, especially if you are in Tulum and not a fan of Collectivo – public transportation from Tulum Pueblo (city center) to the Beach (Zona Hotelera). Several hostels and hotels include bikes in your stay, or you can rent directly from them, but they are a bit more expensive than bike shops. You can find them at every corner and rent them for around $/€ 6-10 a day. There are also options to rent mopeds.

Tulum is divided into two parts, the Pueblo and the Beach, about 3 miles apart and there is a nice sidewalk so biking is a great way to get around. However, the beach road doesn't have any street lights, so riding at night can be difficult without a headlamp.

Take the Ferry to the islands.


If you plan to visit Isla Mujeres or Holbox Island, the ferry system in Cancun is at hand. Ferries run all day between the island from three different docks in Cancun: El Embarcadero, Playa Tortugas, and Playa Caracol, all located in the Hotel Zone (Zona Hotelera). Service is from 9 am to 9 pm at each departure location and ferries run every 30 minutes. Ferry fares typically cost $/€19 for adults and $/€ 14 for kids for a round-trip ride.
PROS AND CONS FOR A SOLO FEMALE TRAVELER IN MEXICO
1. PROS
I am a positive person, so I will start with all the good stuff I loved in Mexico:
 Yucatan is much safer than I thought it would be
Public Transportation system is very practical and in hand
Locals are very nice to you when you ask for directions
The food is extremely good
The fruits taste heavenly – not like in Paris where they are tasteless
I preferred like on the islands to the rest of Yucatan Make sure to allocate more time to Isla Mujeres and Holbox. You will not regret it. Small islands with a very nice charm and vibe. I felt so good in Holbox, even if it rained almost for the entire duration of my stay. But people for so relaxed and chill, they came barefoot to the bars or clubs, because it was all muddy on the ground and no one cared.
The history of the Maya people and the story behind Chichen Itza, one of the modern Seven Wonders of the World
 A lot of patrol police in the tourist areas to make you feel safe and protected
Sea water was amazing, and the sand felt like white flour underneath my feet
2. CONS
 PROPINA

– This is the thing that drove me crazy the entire stay. Propina means Tips in Spanish. Is not like I don't like leaving Tips, but not when it is violently imposed at all times and everywhere. They write you with the pen on the bill +20% propina and that is the amount they will charge you. There were places where I said I will leave propina in cash, as much as I wanted to, but then, they would charge me on the credit card the entire amount with 20% Propina included. I like leaving Tips when there was a good service. Tips must be earned.

SHAMAN SCAM

– People, please, don't fall for this. They are not real shamans. They may be Maya descendants, but far from being Shamans. I took the day trip to Chichen-Itza and the guide on the bus told us very nice stories about her spiritual journey, which I completely believed. I still believe it now to be true. But she took us to a Maya village to get to know how the local Maya people leave in the forest.
Except there was no local village, but an installed hangar with fake gemstones for us to buy and to experience the shaman ceremony. I am a very spiritual person and I always base myself on my gut, so I said on the bus I will be open-minded and see if I feel the energy of the shaman. Let me tell you it was a big disappointment as they looked like actors acting for the day. Trust me, do not fall for that crap! 

PLAYA DEL CARMEN


OK people, where is la playa in Playa del Carmen? If you go, like me, for la playa (beach) you will be disappointed for sure. If you want to understand all the fuss around Playa del Carmen, imagine it's Red Light District for Americans in Mexico. It's a sort of Vegas meets Red Light District in Mexico. Everything is made for Americans which represents 40% of Mexican tourism. And I did not appreciate my time there at all, especially during the night. The bars and clubs are just too much.
BONUS: VISIT MEXICO ON A BUDGET
If you want to stay on a decent budget, while checking all those favorite Mexican destinations on your Bucket List, you better follow these simple steps:
Plan in advance and start early
Make a list of your favorite destinations in Yucatan
Plan the most optimal route – it demands time and patience. I usually use an Excel file and sketch different routes to optimize time and money
Try to go to Cancun or Playa del Carmen during the week, not the week-end, when it's full of tourists and rates, are higher
For Tulum it's better to go only for the weekend and to stay in Pueblo. You can use Collectivo to go to Zona Hotelera or rent a bike. Hotel rates are much cheaper than in Zona Hotelera
Go to public beaches, as they are sometimes even more beautiful than the resort ones
Book hotels on the spot from local chains, they will be cheaper than booking online from known chains. And more beautiful and traditional
Take the ferry to go to the islands, not daily excursions, as they are expensive and you will not have time to enjoy and explore the island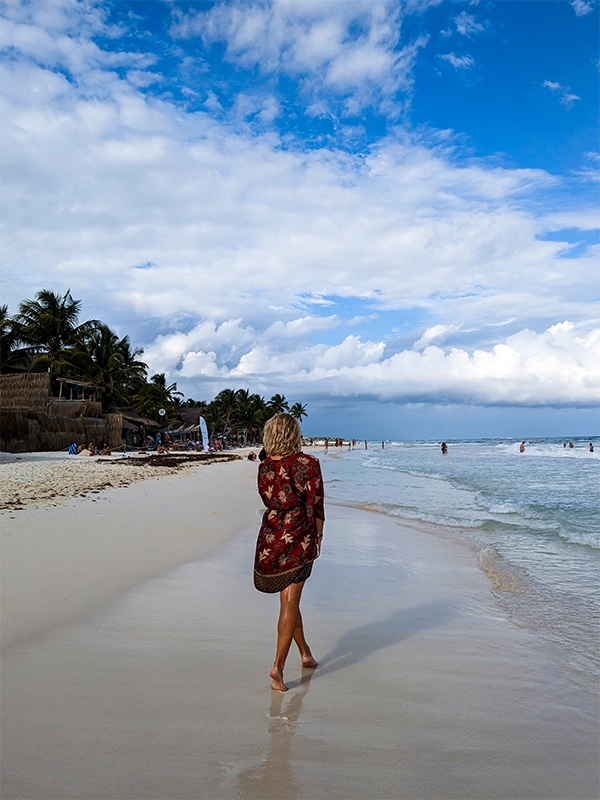 CHECK OUT THE BEST ACTIVITY TOURS IN MEXICO
DID YOU FIND THIS ARTICLE USEFUL?
Tell me in the comments section if you've been to Mexico and what was your experience. If you are planning to go on solo travel to Mexico ask me for some useful tips.
FOR MORE TRAVEL INSPIRATION, FOLLOW ME ON
DON'T MISS OUT ON THIS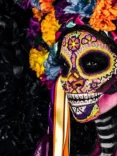 TOP FESTIVALS NOT TO MISS IN THE PHILIPPINES Festivals are a great way to see and experience the local culture of a city or a country. With a very tumultuous history, Filipinos did not lose their love for parties. There's a […]
FOOD IN MEXICO
These 10 mouth-watering Mexican dishes you should definitely try if you plan to visit Mexico. Includes my favorite Mexican restaurants in the Yucatan Peninsula that you must not miss.
You say Mexico and the first word that comes to mind is Tacos. The Yucatan Peninsula has some delicious places where you can dwelve into the Mexican gastronomy.